Pollution Free
Low Maintenance
The future of the Vehicle industry is undoubtedly Electric Vehicles. Arpan Automobile The Biggest EV Showroom of Bankura taking this to a new level. No more stress for petrol costing, No more pollution on nature It's time to make the change and go Green with your desired EV Today. ARPAN Automobile stands for Affordable, Reliable, Performance, Awesome, Nifty Ev for you. Let's be the part of mission to make the world more green and join us as green warriors for nature today!! Hurry Now.
Arpan Automobile The Biggest EV Showroom in Bankura
Get Two Wheeler, Three Wheeler and also EV Scooty at affordable cost. Get Stylish & Customizable Scooty for yourself or gift to anyone of your close relatives. Now Days we are talking about EV's Get out problems free from Petrol Costs. EVs can help to improve air quality and protect public health. and it's our responsibility to save save the environment at any cost, also Electric scooters make efficient use of energy in many ways, feel comfortable with noise pollution.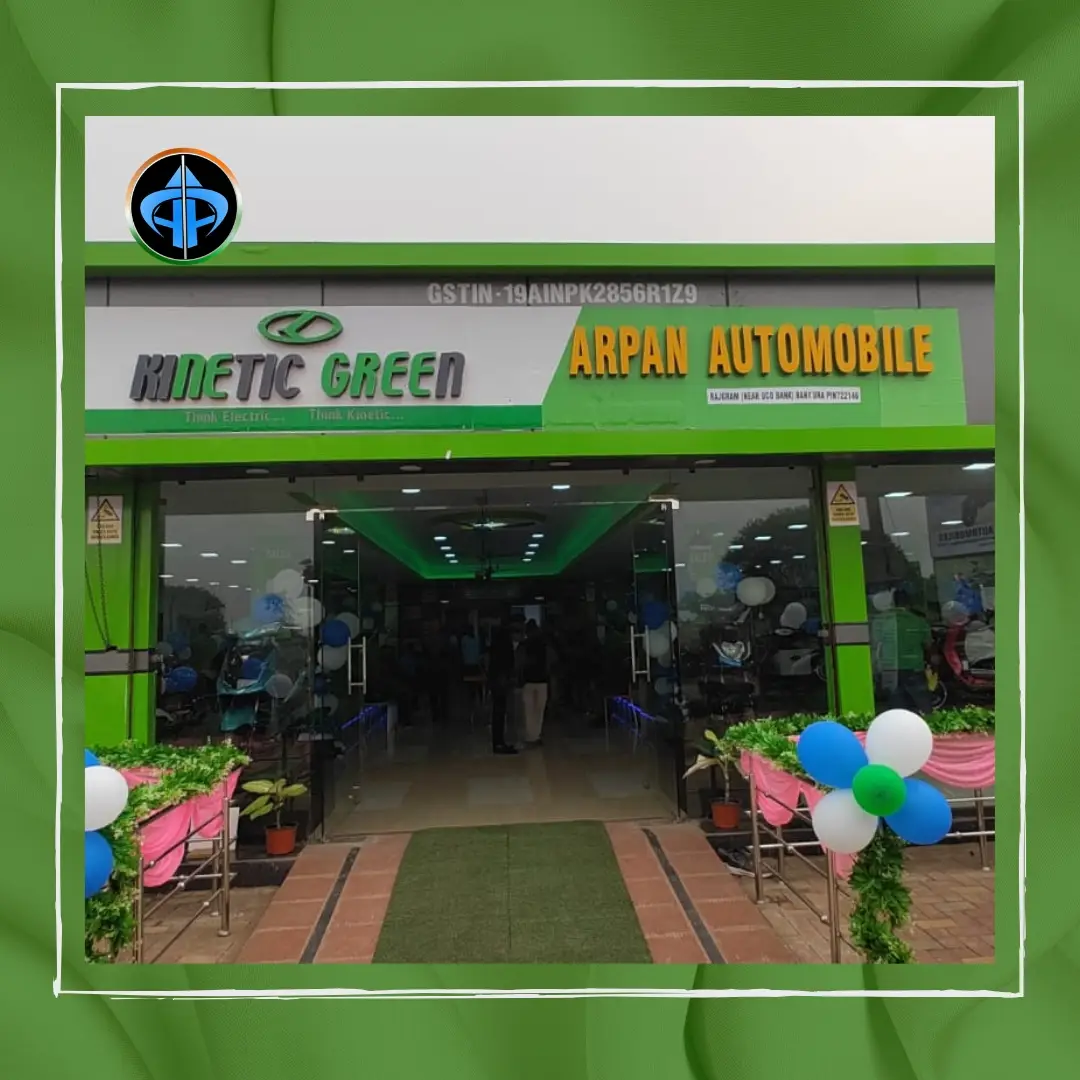 Rajagram Showroom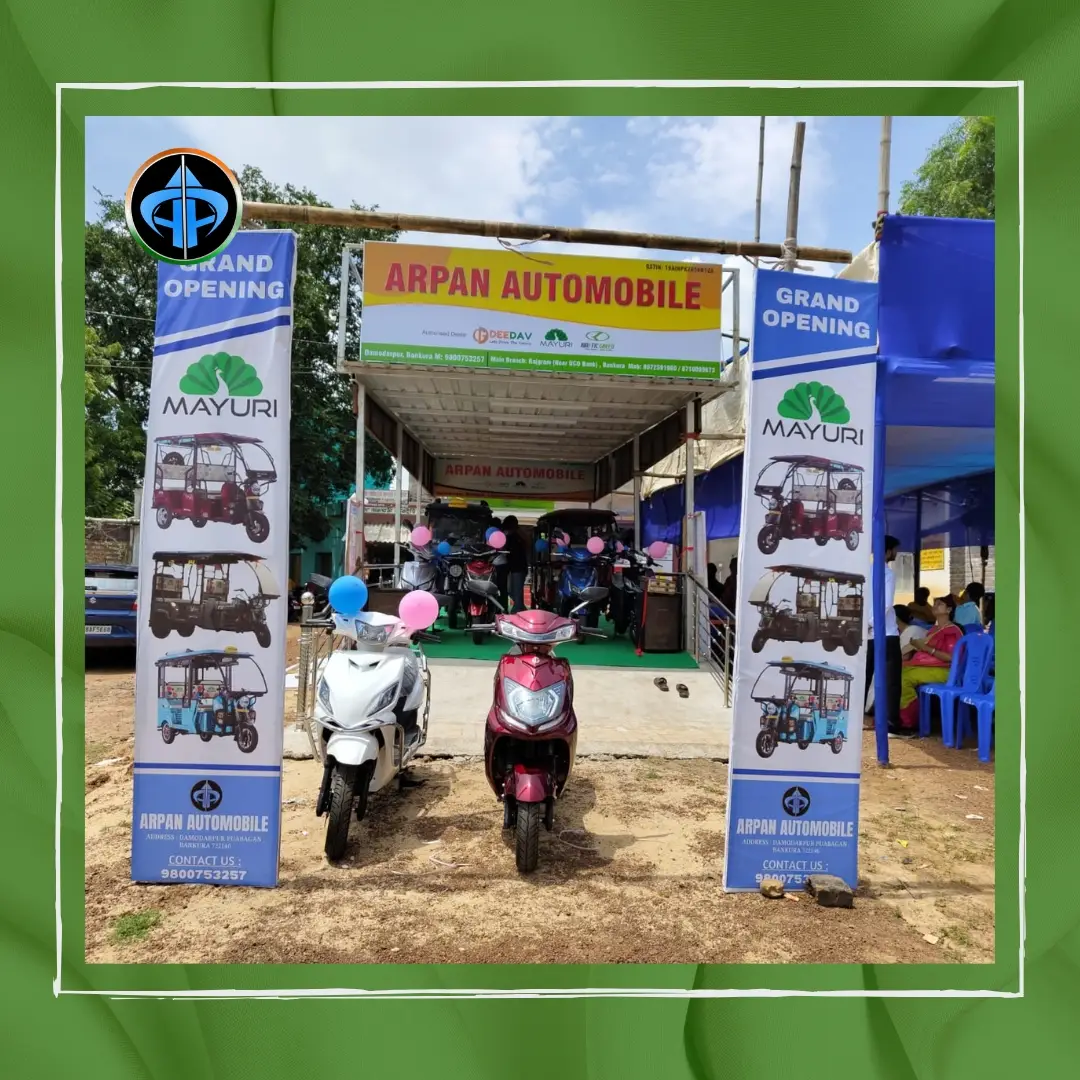 Damodarpur Showroom
Katjudidanga Showroom
Arpan Automobiles
Features
Less than 100 km range on a single charge

Motor 1 KW with 48 V intake power

Break Mechanical Hand Lever Operated
Let's Make Pollutions Free World Together
Slide Towards Green World
ARPAN AUTOMOBILE Get your desired EV Today!!
Our Brands

Our Brands

Our Brands
: